Meaningful ~ Personal ~ Soulful
Innovating on the best of Tradition
Have Your Wedding Your Way with Rev. Rebecca
Formerly "DunesWedding.com" now Ceremonies.Love!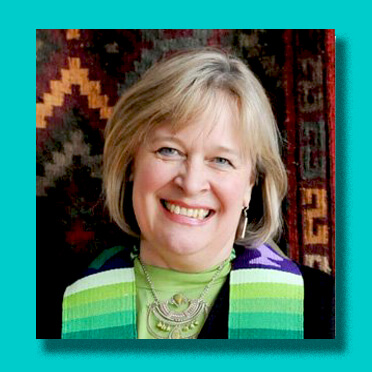 Welcome! My name is Rev. Rebecca Armstrong and I am an interfaith minister offering wedding creation and officiating services. I'm glad you stopped in to find out more! Please feel free to give me a call if your questions are not answered in these pages.
I work with every couple to create, from the depths of your own hearts and minds, the perfect ceremony that expresses your core values and your highest aspirations. Only with this kind of depth preparation will your ceremony truly become the lasting fountain of inspiration that it is meant to be!
In principle I am opposed to "cookie-cutter" ceremonies where the words are not reflective of the unique character of the couple being wed. It feels unethical to impose on you the images and models of marriage that may not fit the vision you have for your own life. In fact, it is my strong belief that marriage as an institution must be re-created by each couple who makes the choice to walk this path in the 21st century! For that, you have to participate in the creation of your own ceremony.
Most of my clients describe themselves as "spiritual but not religious," and are seeking a way to express themselves in their wedding ceremony in new language and images that will do justice to the depth and importance of the love they feel for one another. Honoring beloved traditions while creating something entirely personal is the only path possible for those entering the adventure of marriage in the twenty-first century, and my ministry is to support you on that journey!
My deep and abiding interest in the role of STORY and RITUAL in human life has made me keenly aware of how important it is to build upon the specific words and images that inhabit the personal imagination. Simply borrowing other people's ideas about what a wedding is or should be does not give the grounding for a satisfying ceremony.
Among my many inspirations is the great mythologist, Joseph Campbell, (The Power of Myth) whom I was fortunate to know as a family friend. (see photo below) From 1990 until 2004 I worked as the International OutReach Director for the Joseph Campbell Foundation leading seminars around the world on the importance of myth and ritual in contemporary life. You can feel the influence of Campbell's ideas in my work in this video on the home page.
In 2001 I went on pilgrimage to India with a group that did work in Dharamsala, creating a project that linked the Tibetan monks with a small rural village where we helped build a community center. We were privileged to meet with His Holiness the Dalai Lama on that trip. The Dalai Lama's vision of kindness and mutual respect as a basis for inter-religious discussion has played a large role in my interfaith ministry.
My years of involvement with the interfaith movement have also influenced my work as a wedding minister and a relationship mediator in profound ways.
I graduated from the University of Chicago Divinity School in 1991, from Meadville-Lombard Unitarian Seminary in 1995 and received my doctorate from The Chicago Theological Seminary in 2004. I am certified by the American Humanist Association to officiate weddings in all fifty states and have joined over 800 couples since 1992. I am also a certified mediator and a longtime member of Spiritual Directors International.